kon'nichiwa~
tujuan post ni bukanlah semata-mata menceritakan kisah robot bernama Jenny (XJ-9) yang terbang kesana kemari menyelamatkan bumi dari kecelakaan robot-robot lahanat lagi celaka yang sentiasa mempunyai agenda jahat bagi memusnahkan bumi. dan bagi aku, seriously, kartun ni sedikit sebanyak merosakkan akal fikiran golongan muda-mudi yang lebih rela bersengkang mata dan duduk melanguk depan telivisyen skrin 42 inci diorang daripada tidur lepas subuh semata-mata nak tengok jenny yang tak berapa nak seksi ni menyelamatkan bumi.
hal ini demikian kerana <--(spm?) kanak-kanak yang terbabit akan leka lalu mangabaikan kerja-kerja yang sepatutnya diberi lebih keutamaan seperti menolong ibu di dapur, menyiapkan kerja sekolah, membasuh kasut dan mengapur ia sehingga putih melepak. selain daripada itu, hal ini juga dapat menjejaskan mentaliti kanak-kanak itu sendiri. golongan pramatang ini lebih cenderung memikirkan bahawa wujudnya makhluk-makhluk aneh serta robot-robot pejuang keadilan yang akan bertarung merebut sesuatu yang mereka sendiri tidak pasti apa benda tersebut.(ayat macam pelik je.. abaikan.)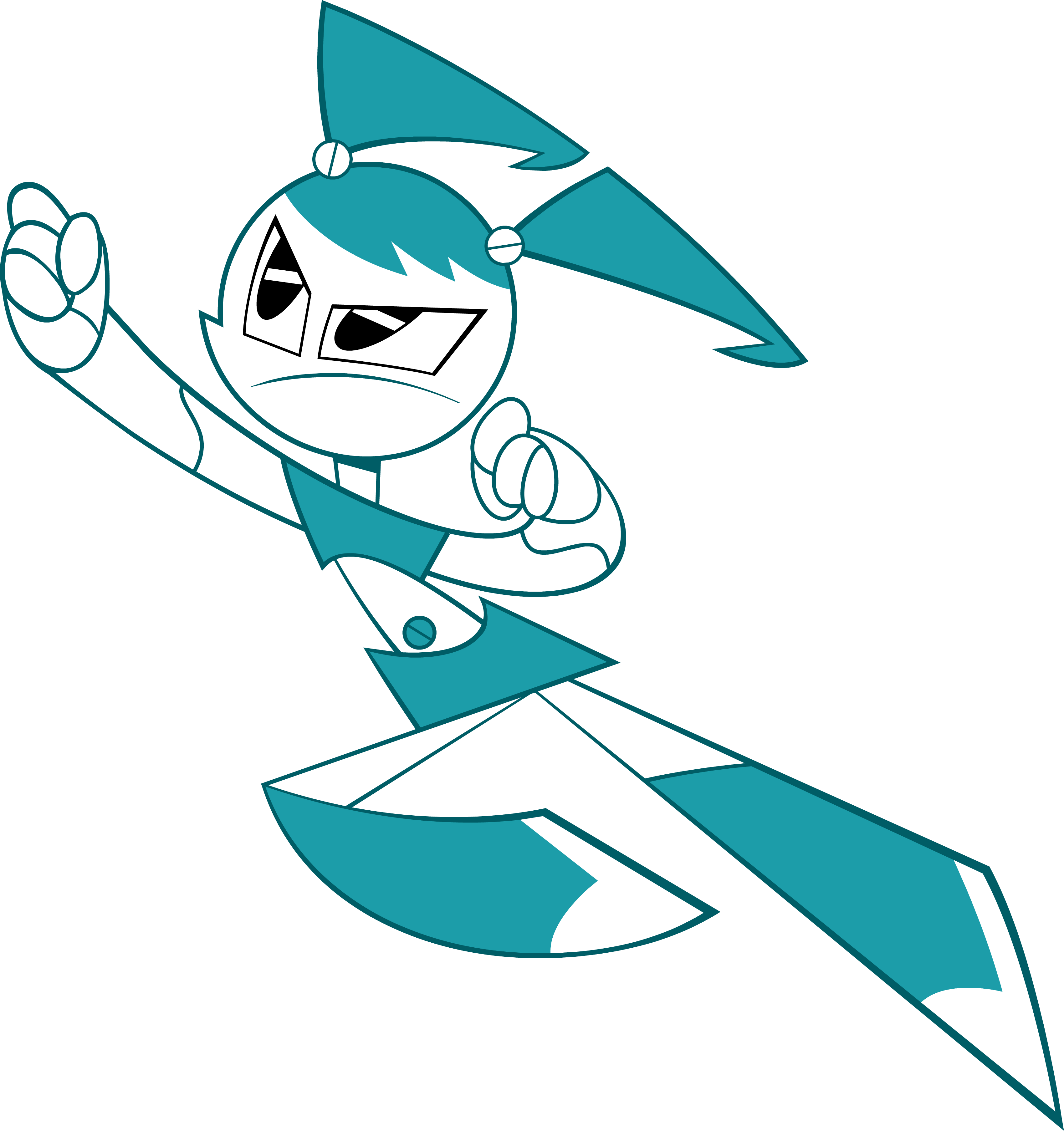 ini jenny. cantik tak?
***********************************************************
my name is
khan
nabil, and i am not a terrorist. haha. get it? no? fine,,abaikan. erm,,sedang melanjutkan pelajaran dalam bidang kejuruteraan, program a-level di
KOLEJ MARA SEREMBAN.
sila ambil perhatian bagi yang selalu tersilap dan salah mengatakan aku sekarang di KMB. lagi-lagi
muhammad azri bin azman
(bukan nama sebenar). so far, everything have turned out well. fitting in
(to accept the fact that they have girls there)
wasn't that hard.
well, i'll be sitting for my final exam this monday (22/11/2010). lately i've been going through books and lecture notes (seriously?!!) in order to set myself prepared. from the first glimpse of daylight till the very last twinkle of the very last stars in space, every single day, every single night, every single moment there is to be spent will be spent on studying. <--(hiperbola melampau.) i usually went to bed at around 3.30am, and woke up between 11-11.30am. taking shower, having breakfast, online, online, online, online, online, went to bed. (wait. where's the studying part?) if that's what you're wondering, well, its somewhere in between. kinda.
as you can see, i actually have been repeating the same daily routine for the past 8 days. no hangouts, no vacations, no this, no that, no life!! isn't it obvious? you've guessed it,
I'M THE ROBOT
.
so, the actual purpose of this post is just to inform you guys that
i'm
we (me, amin arham, zulhilmi, asyraf roslan and ayunnie hazim) will be taking our final exams this monday. and we hope that all of you kind-hearted people of saviour could at least save a prayer (doa.betul ke ni?) for us. pertolongan anda amatlah dihargai (eh,,asal bm balik nih?)
to all who have finished their exams, who will be (and already) in their second semester, all the best in whatever you pursue. set your goals clear and strive towards success. btw, selamat hari raya aidiladha to all.
SA[VI]OUR 4 LIFE!!! hooyeahh...
yang ikhlas mengarang di pagi buta,
nabil,
oasis 0809.